Kubernetes in 2 minutes
Kubernetes is an open-source container-orchestration system for automating application deployment, scaling, and management. It was originally designed by Google, and is now maintained by the Cloud Native Computing Foundation.
Kubernetes Design and Architecture

Goals
Portable
General-purpose.
Flexible
Extensible
Automatable
Architecture
Cluster control plane (AKA master)
API Server
Cluster state store (etcd)
Controller-Manager Server
Scheduler
The Kubernetes Node
Kubelet
Container runtime
Service Proxy
Add-ons and other dependencies
A number of components, called add-ons typically run on Kubernetes itself: DNS
Ingress controller
Heapster (resource monitoring)
Dashboard (GUI)
References:
---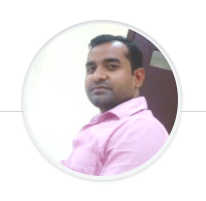 Want to setup CI/CD in a more complex app?